Testimonial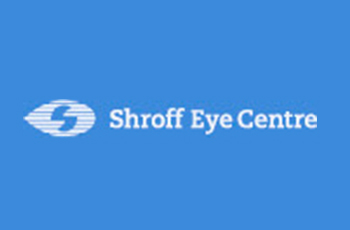 Murgai Shibani
Dr Daraius Shroff has been treating my father for a decade now. It is his professionalism which contributed to extraordinary results which we never expected.
He has a very skilled and dedicated team who are devoted & caring. The Shroff Eye Centre is wholly transparent and exclusively patient centric. They are worthy of trust.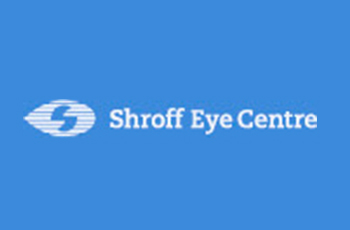 Suman Saraf
My mother has been under their care for the last 15 years. First at Kailash Colony and then at Gurgaon since they opened. She has diabetic retinopathy so we visit this place and consult with Dr. Daraius Shroff at least 3/4 times a year. In addition, she had a cataract surgery which was conducted by Dr. Dave. Even I have a complicated history of an eye injury and have consulted Dr. Parul, Dr. Daraius and Dr. Pandey at various times.
I find the staff and the doctors very helpful and professional and the care has been exceptional. They are very comprehensive and note down every detail.
Some days, there is a huge rush of patients, but I wouldn't say it is mismanaged. Since my mom's eye examination requires dilating the pupils (which takes 30/45 minutes), I always carry a book with me.
Having personally experienced eye care (due to my eye injury) at AIIMS and some other top hospitals over many years, I think these folks are the best in business. Best wishes to all of them.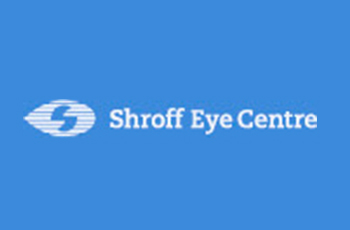 Sheba Thakral
I have been visiting the Gurgaon centre of  shroff eye clinic. It was four years back when I had to undergo a retinal detachment surgery, I had so many questions and doubts and everything was laid to rest when Dr Cyrus Shroff operated on me. It was a difficult time for me but his magic wand made everything perfect for me. Since I stay in Gurgaon, for my reviews I have been meeting Dr Daraius Shroff and he is also a thorough professional. I used to be very anxious as to what will happen to my eye post surgery, but I was well taken care of and I really appreciate the promptness in case of any need. I had moments where I had to rush to their clinic immediately and I was taken care  and sent back home relaxed. I would surely recommend Shroff eye centre as they are the best in the industry and I have the faith that nothing can go wrong under their supervision.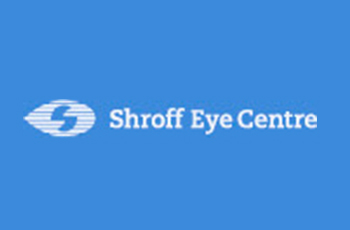 Nishesh Bhatnagar
Excellent Treatment, Efficient Staff and Great Doctors!
Visited Shroff (Kaushambi Branch) for my father's Cataract Treatment. I was impressed with every aspect of the experience I had right from the Front desk to the Surgery day. Everything from Appointment, Paperwork, Consultation, Medical Test, Med-Insurance and other requirement were handled efficiently.
Dr Rushad Shroff performed an excellent treatment with state-of-the-art equipment. He is incredibly helpful, thorough and informative. He answers all your queries before, during and after treatment.
The staff is very courteous and competent and friendly – From the first step to the last, each staff member made patient and attendant feel comfortable and they are all so knowledgeable and helpful.
Such a great well rounded team!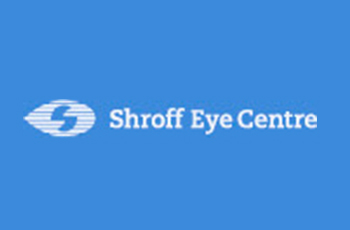 Aishwarya Sharma
Advanced diagnosis followed by correct treatment. Healthy and positive environment at the Shroff Eye center Kaushambi in Radisson Blu Trade tower, they take care of the patient like their own family. Great team of doctors Especially, Dr Rushad shroff, who is not only great eye surgeon but a nice human being who understands the dilemma of the patients. Very cooperative staff. Advanced treatment yet economical. Highly satisfied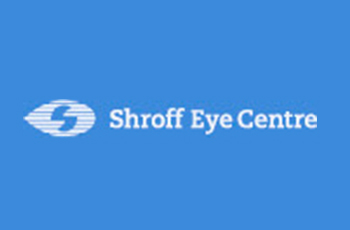 Deepender Chauhan
The new centre is equipped with state of the art facilities. We have a team of super-specialists in the field of retina, oculoplasty, pediatric ophthalmology and corneal disorders. The centre is equipped with latest LASIK machine and offers high definition and blade free LASIK surgery facilities.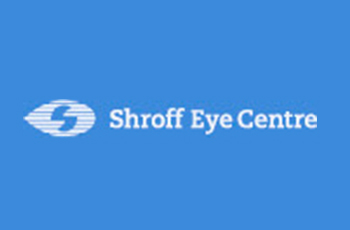 Anurag Prajapati
The hospital is equipped with hi tech medical equipments. The advanced treatment also provided in this hospital. The Doctors in this hospital is very experienced. They have all the treatments successful. The other staffs in this hospital is really kind and very respectful. They provide full support for the patients satisfaction. They are really time keep-able for everything. It makes the treatment really effective.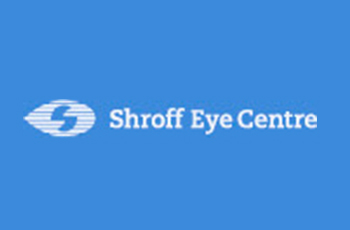 Deepak Arora
I was really satisfied with my first visit onwards. I really appreciate the hospitality and the concern they take on each patient be it doctor wise and the staff. Overall happy and satisfied with the services. I would definitely recommend my Friends and colleagues about Ovum. My special Thanks to Dr. Rushad Shroff.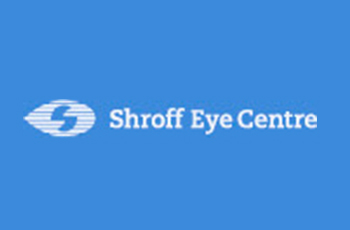 Karan Beniwal
They have all the treatments successful. The other staffs in this hospital is really kind and very respectful. The Doctors in this hospital is very experienced.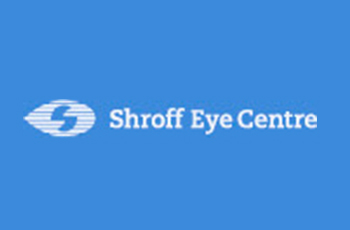 Anil Bhargava
I got my right eye operated for cataract. The operation was successful. The entire team of Shroff eye centre is very trained & cooperative. Dr. Rushad Shroff is very good. I am fully satisfied with the operation and after care. I strongly recommend this centre. My best wishes to the team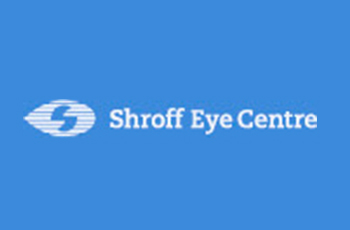 Daulat Ram Aggarwal
I got my eyes operated in shroff eye center last month. This is really wonder for me and I was not expecting so fine improvement in my vision. The staff of this hospital is very much cooperative and soft spoken and helping nature. As far as cleanness is concerned which is very very fine and full fill the dream of our prime minister SHRI NARENDRA JI MODI. Charges of this hospital is very much moderate. This hospital takes high care operation. I pray GOD for the welfare of all staff member and future of hospital.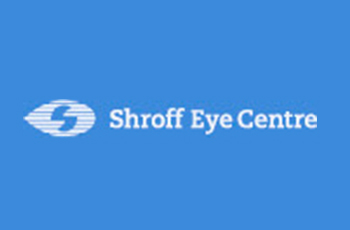 Surinder Singh
The staff of the hospital specially I.P.D. staff and Attending Doctors were very nice and suave. They made me feel at home and all the procedure were done nicely and with us most competency.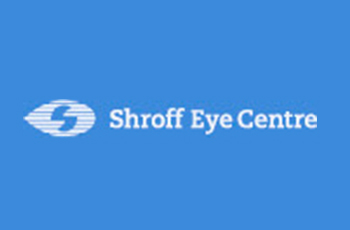 Amit Dhar
The Services Provided by the Hospital are excellent. They make sure to treat to the full of your satisfaction. The Payment they charge is also nominal. Providing packages for those who cannot afford.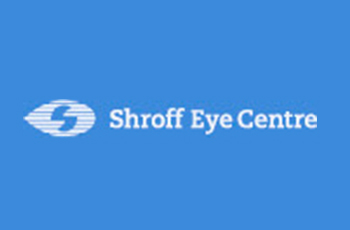 Kuldeep Singh
It is an excellent experience visiting and getting the cataract operation done of my wife. They are very professional and  humble with patient as well as their attendants.  We love to refer to some of our known for their best hospitality and professional advice. A special thanks to Dr. Rushad Shroff for his humble and professional advice. He is truly a genuine human being.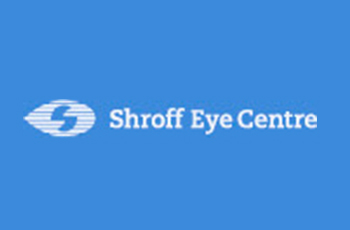 Vipin Kumar
its very excellent experience in term of Doctor, nurses, and whole staff. Hospital cleaning is also good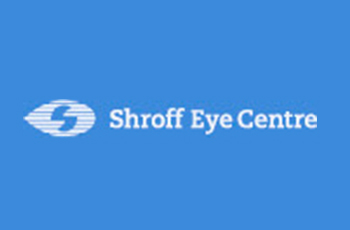 Pradeep Arya
Five star from my side to Shroff Eye Centre, Kaushambi. My mother had cataract surgery for both eyes here and we are completely satisfied with the surgery. All credit goes to Dr. Rushad Shroff and his supporting staff.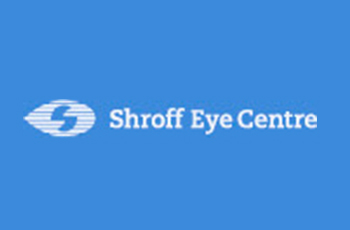 N Kumar
Very caring and helpful Doctor. His behavior has attracted me and my family. I will again come to him for the treatment of my wife and other members. I wish all success in his life. All the staff are sweet and very cooperative.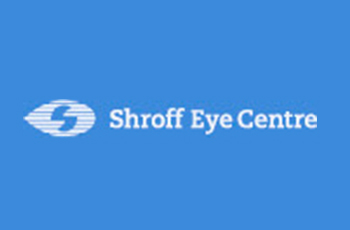 Amit Verma
Excellent services and best treatment I have ever seen in an eye hospital. Got cataract surgery done for both my Mother & Father… ever smiling doctor Shroff made it comfortable for my elderly parents who were praising his treatment. Also took my kids for annual checkup. Strongly recommended for cataract surgery for elder ones !!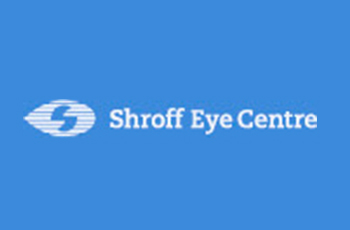 Aarohi Rana
Got Cataract Surgery done for both eyes of my father. All staff members were polite and efficient to their work. I never feel that I am in a hospital/eye centre, a home away from home like feeling was there. They provided prompt service with decency. OT staff/doctors were too humble and expert in their job. Special thanks to Dr. Rushad Shroff and wish him all the best.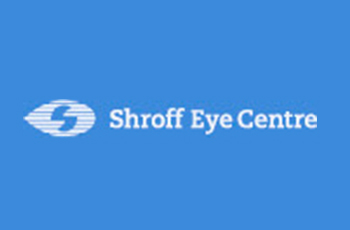 Archana Agarwal
I must say that Shroff Eye hospital is the best eye hospital in Delhi NCR . All the doctors and staff are very helpful ,friendly and polite here. I would like to thank you very much to Dr. Rushad Shroff and his team who did my mother's eye surgery very successfully ,now she is able to see this beautiful world …Thank u so much Dr.Rushad..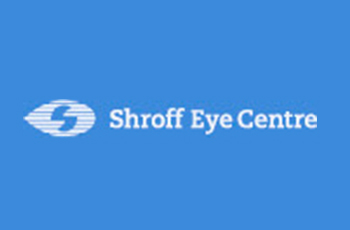 Priyanka Sharma
I am getting my mom's treatment done from Shroff. All the doctors and the helping staff are very polite and helpful. A couple of doctors for Example Dr Ritu Choudhary, Dr Inderneel, Dr Prashant were very cooperative, humble and understanding. At Shroff they do complete eye analysis before getting on to any conclusions.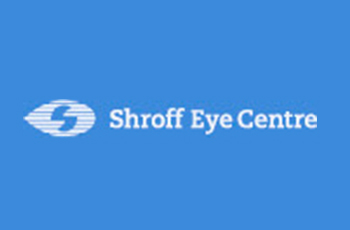 Atishay Jain
A Good hospital for cataract or any other eye surgery. Satisfied with their treatment and knowledge. My father has got his cataract operation and it was good experience overall and he is absolutely fine now.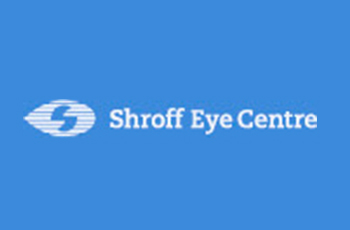 Ravi Nath RNClegal/Rajinder Narain & Co.
I was rather impressed with the professionalism in your Kailash Colony and Sushant Lok Clinics. As a modernite, albeit a few years senior to you, I felt delighted and proud that you and your brothers are carrying on the legacy of your famous father and send you best wishes for continued success.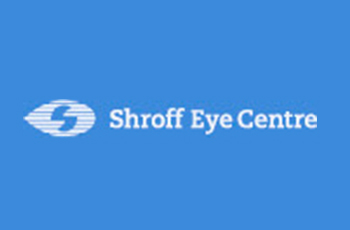 Aman Ali Khan Sarod Maestro
Always a pleasure coming to the best place ever. Feels like home.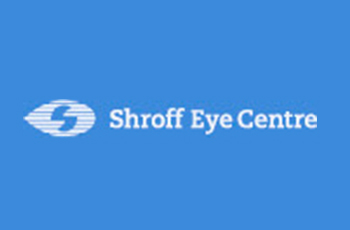 Deepak Parasher Actor/ Director
Was a great pleasure coming here. Warm staff and brilliant Dr. Noshir Shroff.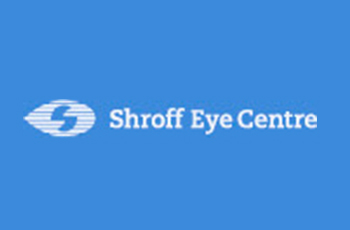 Prannoy Roy CEO, NDTV India
This is undoubtedly the finest institution for eyes. Not only is every single staff member highly professional and brilliantly competent, everyone is warm, patient understanding and patient friendly. God bless all of you.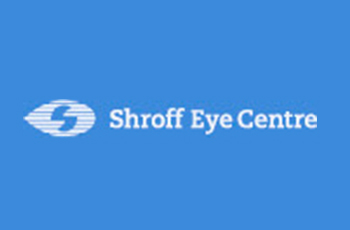 Raj Nath Singh Home Minister
I am of firm opinion that Dr. Shroff's institution is the best eye institution. I am fully satisfied with the care and treatment of my eyes. I had heard lot of praise about this institution, I got the same. I wish all the best for this institution.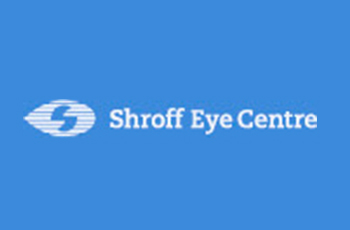 Ameena Jung (W/O Lieutenant Governor of Delhi, 2013)
No pressure to have procedures done. That's a nice change. Satisfied. Thanks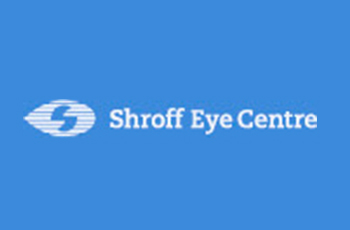 Rao Dharam Pal MLA (Gurgaon)
I visited Shroff Eye Centre Delhi, there services are world class and I am really very impressed. It was a very remarkable experience to me and I wish that Dr. Shroff would do this job to all needy people.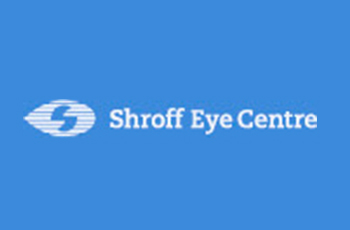 Savitri Singh w/o Home Minister Rajnath Singh
This clinic service is very good.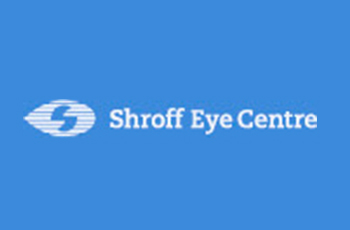 Alka Mattoo The Beaux Arts London Y.K Mattoo
Excellent doctors even better service and care than Moorefields hospital in London. You have your patient's interest at heart of this institute. I hope you keep up this great quality of care generation after generation. We are very happy about my mother's operation of retina and cataract. Will recommend to all.
My Daughter has already expressed her excellent opinion on the services we received here, next is get my wife's second eye cataract operated with the same level of world class expertise.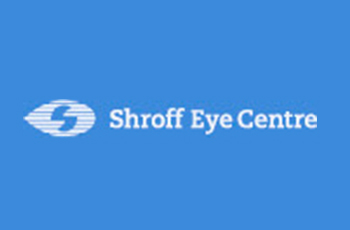 Shehnaz Hussain CEO, Shahnaz Herbals
The best eye clinic in the world and Dr. Noshir the last word in eye care.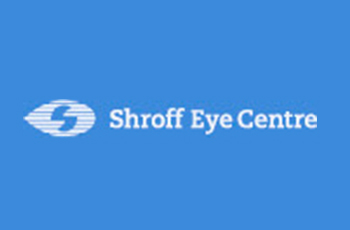 Dr. R.N. Das MS-NH DHS
The centre is doing a great work both for paid patients as well as for the poor through its foundation.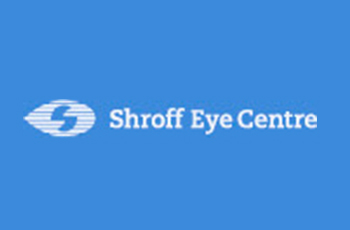 Sharmila Tagore Actor/Director
I was very well looked after, even pampered. The staff is extremely competent. Every single one of them. The whole atmosphere is truly democratic. No one is given more importance than the other. Thank you. Everyone is treated equally.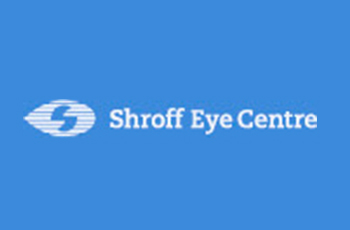 Shekhar Bajaj CMD Bajaj Electricals Ltd.
It is always very satisfying after getting treated by Dr. Cyrus and his team. The support staffs are also very helpful and courteous. Thanks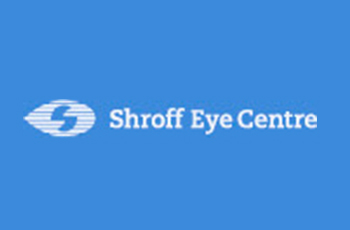 Shiv Pal Singh Yadav Minister- U.P. Govt.
I am really very impressed with the services provided by the professionals. It had been a tremendous experience. Thank you for the wonderful services.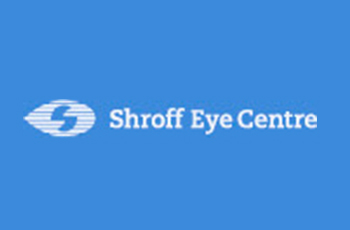 Rita Jahwar
The doctors are great and the services at the centre are super.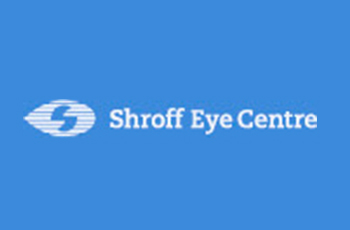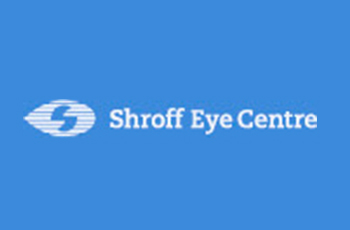 Kapil Verma
Streamline system with personal care is very helpful for orderly like us.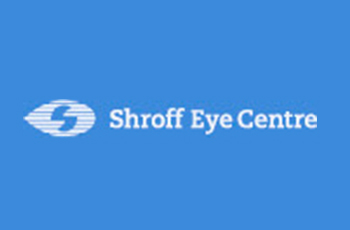 B.K. Kushari
Very well taken care off.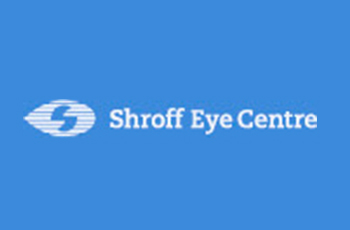 Sushma Berlia President Apeejay Group
I last visited the centre for my father's cataract surgery. The great experience and the excellence of the Dr. Shroff's is what bought me back. And so far today I find, if possible further improvement in patient handling and courtesy. The centre too has expanded in its offering. I wish you all the best in the service of humanity.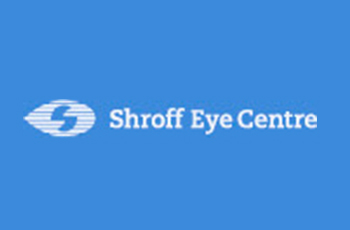 K. K. Gupta Ex. Director of Mines Safety GOI
My wife has undergone surgery after retina detachment on 26.03.2012. I am greatly impressed by the professional excellence and personal behavior of one and all in the eye centre. Sincerely excellent by all angles.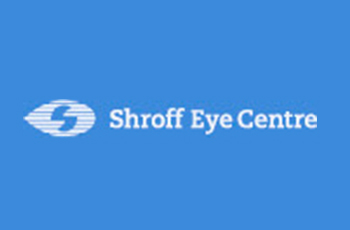 Dr. Girdhar J. Gyani CEO – NABH & Secretary General – QCI
It has been rewarding experience to go around the clinic. I had heard about the centre and today I witnessed the professionalism of highest order and ownership by all staff. This is truly centre of excellence.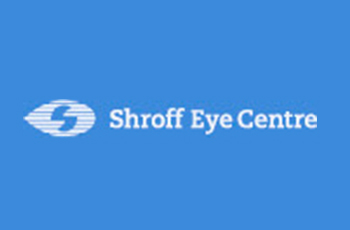 Om Parkash Gupta
I have no words to explain how well Dr. Daraius Shroff treated me. If all doctors treat patients this well every hospital would be excellent. I wish God give this kind of intelligence to all the doctors. I pray to God to grant Dr. Daraius Shroff success.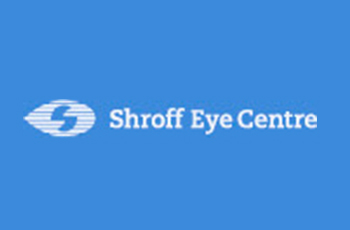 Maj. MS Sandhu (Retd.)
Very efficient service with very courteous staff. Although I have been to Moorefield Hospital in London, I would prefer Shroff for any eye treatment. According to me this is the best place for treatment in the world.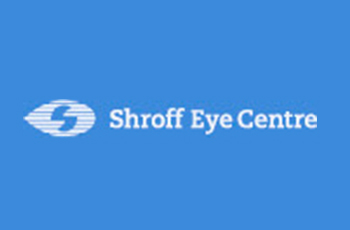 Justice S. Kumar Judge, Supreme Court of India
Eye care a learning experience as Shroff Eye Centre. Doctors are kind and experienced and patient caring.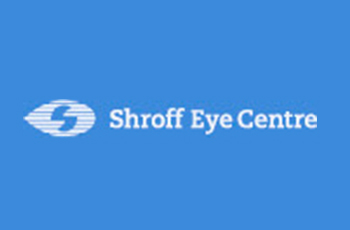 Rameshwar Thakur
Extremely professional and caring attitude of all staff. Very organized and systematic treatment/diagnosis.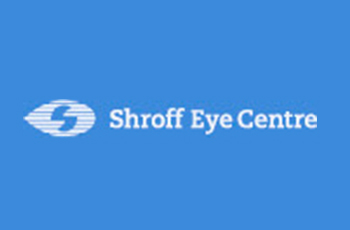 Air Vise Marshal I Abdullah
Really impressed by the professionalism and hospitality of the entire doctors, specialists and staff of the hospital. It was indeed a pleasant experience for me to notice such in health care.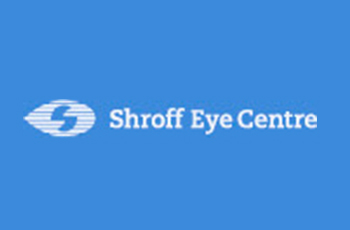 Md. Minhaj Jamal
This is a very good eye centre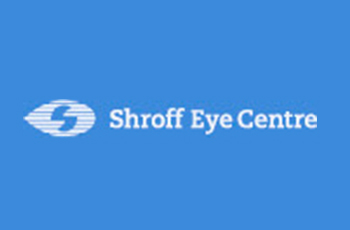 Kumari Himanshi
The clinic is equipped with the best possible facilities. Many many thanks with the highest courtesy and humility to all the staff and doctors for their good advice and assistance. I pray to god that may there always be on earth someone like respected Dr. Cyrus Shroff who is the picture of simplicity and is the great one who lights up lives.