Testimonial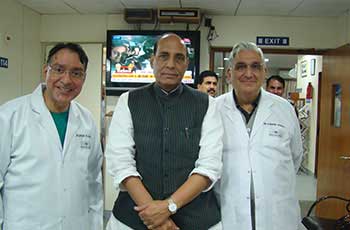 Raj Nath Singh Home Minister
I am of firm opinion that Dr. Shroff's institution is the best eye institution. I am fully satisfied with the care and treatment of my eyes. I had heard lot of praise about this institution, I got the same. I wish all the best for this institution.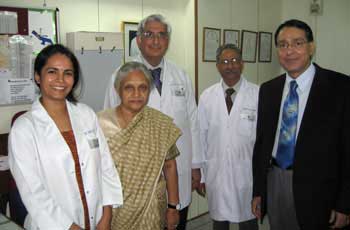 Sheela Dikshit, Chief Minister of Delhi
"This wonderful clinic gives such comfort and confidence. I moved out feeling so confident to see the world"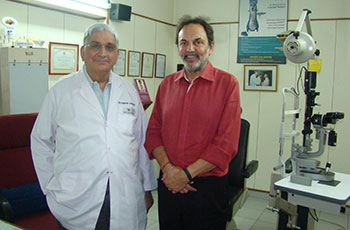 Prannoy Roy CEO, NDTV India
This is undoubtedly the finest institution for eyes. Not only is every single staff member highly professional and brilliantly competent, everyone is warm, patient understanding and patient friendly. God bless all of you.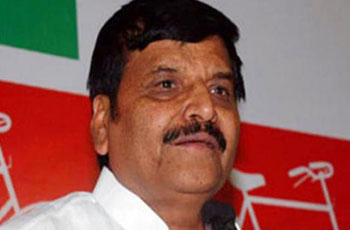 Shiv Pal Singh Yadav Minister- U.P. Govt.
I am really very impressed with the services provided by the professionals. It had been a tremendous experience. Thank you for the wonderful services.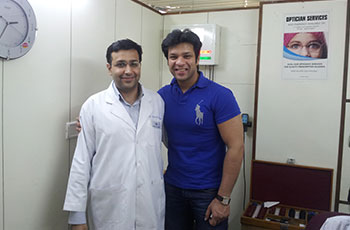 Aman Ali Khan Sarod Maestro
Always a pleasure coming to the best place ever. Feels like home.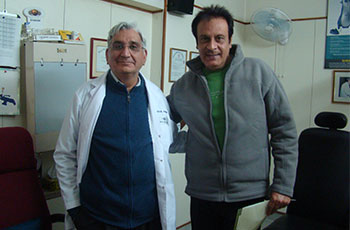 Deepak Parasher Actor/ Director
Was a great pleasure coming here. Warm staff and brilliant Dr. Noshir Shroff.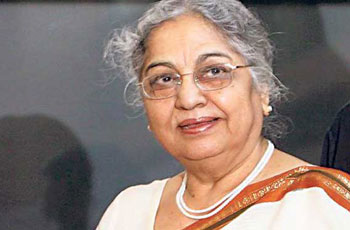 Gursharan Kaur
"I am grateful for the attention I received today.
Best wishes,
Gursharan Kaur"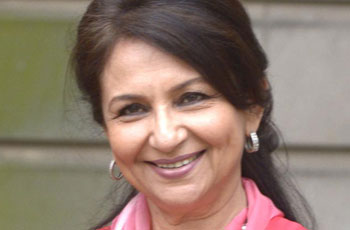 Sharmila Tagore Actor/Director
I was very well looked after, even pampered. The staff is extremely competent. Every single one of them. The whole atmosphere is truly democratic. No one is given more importance than the other. Thank you. Everyone is treated equally.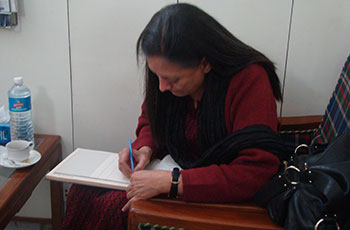 Ameena Jung (W/O Lieutenant Governor of Delhi, 2013)
No pressure to have procedures done. That's a nice change. Satisfied. Thanks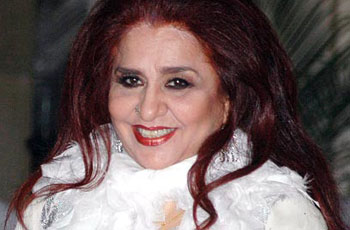 Shehnaz Hussain CEO, Shahnaz Herbals
The best eye clinic in the world and Dr. Noshir the last word in eye care.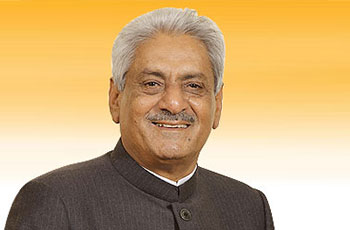 Rao Dharam Pal MLA (Gurgaon)
I visited Shroff Eye Centre Delhi, there services are world class and I am really very impressed. It was a very remarkable experience to me and I wish that Dr. Shroff would do this job to all needy people.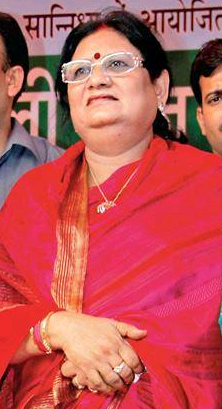 Savitri Singh w/o Home Minister Rajnath Singh
This clinic service is very good.
Alka Mattoo The Beaux Arts London Y.K Mattoo
Excellent doctors even better service and care than Moorefields hospital in London. You have your patient's interest at heart of this institute. I hope you keep up this great quality of care generation after generation. We are very happy about my mother's operation of retina and cataract. Will recommend to all.
My Daughter has already expressed her excellent opinion on the services we received here, next is get my wife's second eye cataract operated with the same level of world class expertise.
Dr. R.N. Das MS-NH DHS
The centre is doing a great work both for paid patients as well as for the poor through its foundation.
Shekhar Bajaj CMD Bajaj Electricals Ltd.
It is always very satisfying after getting treated by Dr. Cyrus and his team. The support staffs are also very helpful and courteous. Thanks
Rita Jahwar
The doctors are great and the services at the centre are super.
Kapil Verma
Streamline system with personal care is very helpful for orderly like us.
B.K. Kushari
Very well taken care off.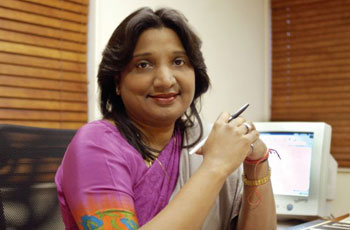 Sushma Berlia President Apeejay Group
I last visited the centre for my father's cataract surgery. The great experience and the excellence of the Dr. Shroff's is what bought me back. And so far today I find, if possible further improvement in patient handling and courtesy. The centre too has expanded in its offering. I wish you all the best in the service of humanity.
K. K. Gupta Ex. Director of Mines Safety GOI
My wife has undergone surgery after retina detachment on 26.03.2012. I am greatly impressed by the professional excellence and personal behavior of one and all in the eye centre. Sincerely excellent by all angles.
Dr. Girdhar J. Gyani CEO – NABH & Secretary General – QCI
It has been rewarding experience to go around the clinic. I had heard about the centre and today I witnessed the professionalism of highest order and ownership by all staff. This is truly centre of excellence.
Om Parkash Gupta
I have no words to explain how well Dr. Daraius Shroff treated me. If all doctors treat patients this well every hospital would be excellent. I wish God give this kind of intelligence to all the doctors. I pray to God to grant Dr. Daraius Shroff success.
Maj. MS Sandhu (Retd.)
Very efficient service with very courteous staff. Although I have been to Moorefield Hospital in London, I would prefer Shroff for any eye treatment. According to me this is the best place for treatment in the world.
Justice S. Kumar Judge, Supreme Court of India
Eye care a learning experience as Shroff Eye Centre. Doctors are kind and experienced and patient caring.
Rameshwar Thakur
Extremely professional and caring attitude of all staff. Very organized and systematic treatment/diagnosis.
Air Vise Marshal I Abdullah
Really impressed by the professionalism and hospitality of the entire doctors, specialists and staff of the hospital. It was indeed a pleasant experience for me to notice such in health care.
Md. Minhaj Jamal
This is a very good eye centre
Kumari Himanshi
The clinic is equipped with the best possible facilities. Many many thanks with the highest courtesy and humility to all the staff and doctors for their good advice and assistance. I pray to god that may there always be on earth someone like respected Dr. Cyrus Shroff who is the picture of simplicity and is the great one who lights up lives.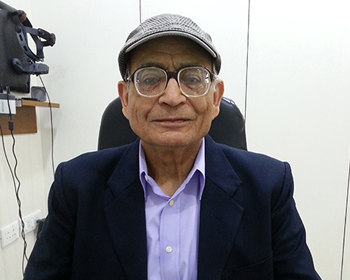 Mr R D Narang
I have had the privilege to receive treatment from 4 generations of the Shroff Family from 1950 onwards.
I first visited the Shroff Hospital in Daryaganj when I was a student. Dr S P Shroff used to treat my respected father and myself. The fees used to be 2 annas for the weaker sections and 5 rupees for paying patients! Then I used to consult Dr Minoo Shroff at Surya Kiran Building in Connaught Place.
Then I visited Kailash Colony where my son and grandson were examined by Dr Cyrus Shroff.
recently I have been coming to the Gurgaon Centre where I am seen by Dr Daraius Shroff.
It is a wonderful feeling that 4 generations of the Shroff family have treated 4 generations of my family and I feel a special bond because of this.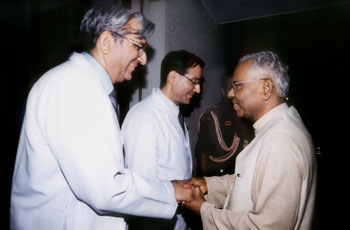 K. R. Narayanan, President of India, Rashtrapati Bhawan
"I was delighted to visit Shroff's Eye Hospital and see that it has been refurbished and expanded in a Spacious and beautiful manner. This well equipped and competently staffed Eye Centre has become a facility of excellence which will be a boon to the people of Delhi. I wish the Shroff Eye Centre the people and saving their eye sight."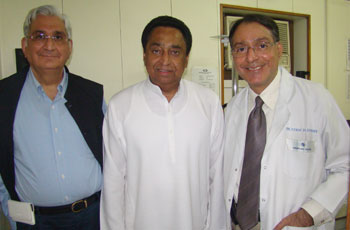 Kamal Nath, Minister, Urban Development
"Over the many years I have come to the clinic, I have seen the changes, the selfless dedication and is measured in my faith here"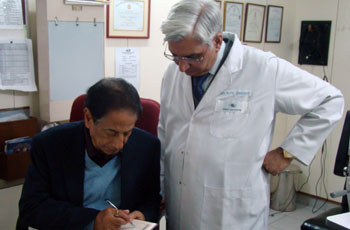 B. K.Handique, Minister, Development of North Eastern region
"I first came to Shroff Eye Centre in 2003 for treatment. I found the treatment and service excellent. Since then I have been under the caring treatment of Dr. Shroff and his colleagues"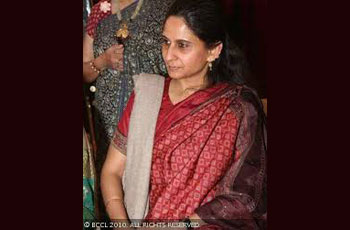 Latika Dikshit
"Extremely courteous, warm and efficient team at Dr. Shroff's Centre. Thank you for managing so many of us so caringly"
Anonymous
I had forgotten how bright the world was, I see a complete new bright and colorful world since the surgery. I thank my doctors from the bottom of my heart for bringing the colors and brightness back into my life. It has been a long struggle… 11 long years, but the struggle did not seem like struggle since I had such strong team standing by me all the time. It is because of my family and my doctors that I have been able to walk through this tough time.
At Shroff Eye Center the treatment is beyond Cure it is about Care and Concern. One can feel all the time that the doctors are concerned and they care. I would like to specifically thank Dr Shishir Narain and Dr Noshir Shroff for not only the treatment but supporting me through and making me believe that We would win the battle.
Harish Kataria
"This is a good and satisfactory eye centre. All staff members are co-operative and very much respectful. We have proper attendance and care"
Mrs. Chandrawati Devi
"This is a very good eye centre"
Prof. Dr. Md. Saleh Ahmed
"Very good eye centre which is functionally very useful ever I have seen. I wish all the best for this centre."
Peter and Ruth Laibson, Philladelphia, Penn., Wills Eye Hospital
"What a pleasure to visit your outstanding clinic! Thanks for arranging the lectures and the enthusiastic audience. We will long remember your very gracious hospitality. We hope to welcome you someday in Philadelphia!"