Cornea
The Cornea is the outermost transparent layer of the eye.
Corneal blindness accounts for 0.52% of total blindness in the Indian subcontinent. The cornea can be the site of various disorders ranging from whitening of the cornea due to degenerations and dystrophies to abnormalities of corneal shape including Keratoconus. Treatment strategies for these disorders include Corneal Transplant surgery, Auto-grafting for Pterygium and Corneal Collagen Cross-linking with Riboflavin (C3R) for Keratoconus .
At Shroff Eye Centre, we have a dedicated team of cornea specialists committed to provide you with the best possible care to protect your vision.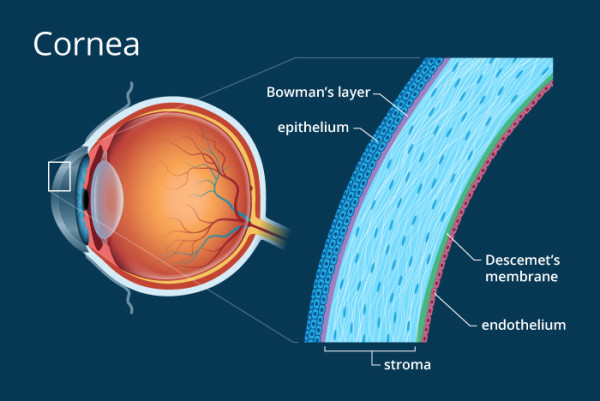 (For further information regarding specific disorders of the cornea please refer to frequently asked questions)
Team for Cornea
Dr. Dariel Mathur

Connaught Place, Kailash Colony

Dr. Rushad Shroff

Ghaziabad, Kailash Colony

Dr. Deepender Chauhan

Connaught Place, Ghaziabad, Kailash Colony
Frequently Asked Questions